Brent Diez, a retired engineer, had no idea that a routine health visit would uncover a large aneurysm and ultimately lead to lifesaving surgery. But, from diagnosis to recovery, thanks to coordinated efforts by UT Physicians doctors Carman Whiting, MD, family medicine physician, and Gustavo Oderich, MD, vascular surgeon, Brent can continue enjoying his retirement.
Since 2011, Diez has visited Whiting regularly for his high blood pressure and cholesterol. Routine checkups are an important aspect of preventive care. They allow physicians to compare test results over time and detect early signs of potential problems. The type of recommended screenings will change based on age, gender, and current health.
When Diez turned 65, based on his age and risk factors as a smoker, Whiting noted that he was eligible for an abdominal aortic aneurysm screening, as recommended by the United States Preventive Services Task Force. This type of diagnostic test sends clear images of blood vessels in the heart and abdomen to experts to look for signs of aneurysms – bulges that balloon outward in a weakened area of an artery.
"Smoking can weaken blood vessels and can significantly increase the risk of an aneurysm," said Whiting, who's also an assistant professor in the Department of Family and Community Medicine at McGovern Medical School at UTHealth. "If an aneurysm bursts, it can cause a stroke or massive bleeding, which can be life-threatening."
Once testing was completed, Whiting received a call from the radiologist. Diez's scan showed a large abdominal aortic aneurysm that was more than 6.5 cm in diameter; this was past the 5.5 cm threshold before surgery is recommended.
"The larger the aneurysm is, the greater the chances are that it could rupture unexpectedly," said Whiting. "He had to see a specialist right away, so I referred him to Dr. Oderich."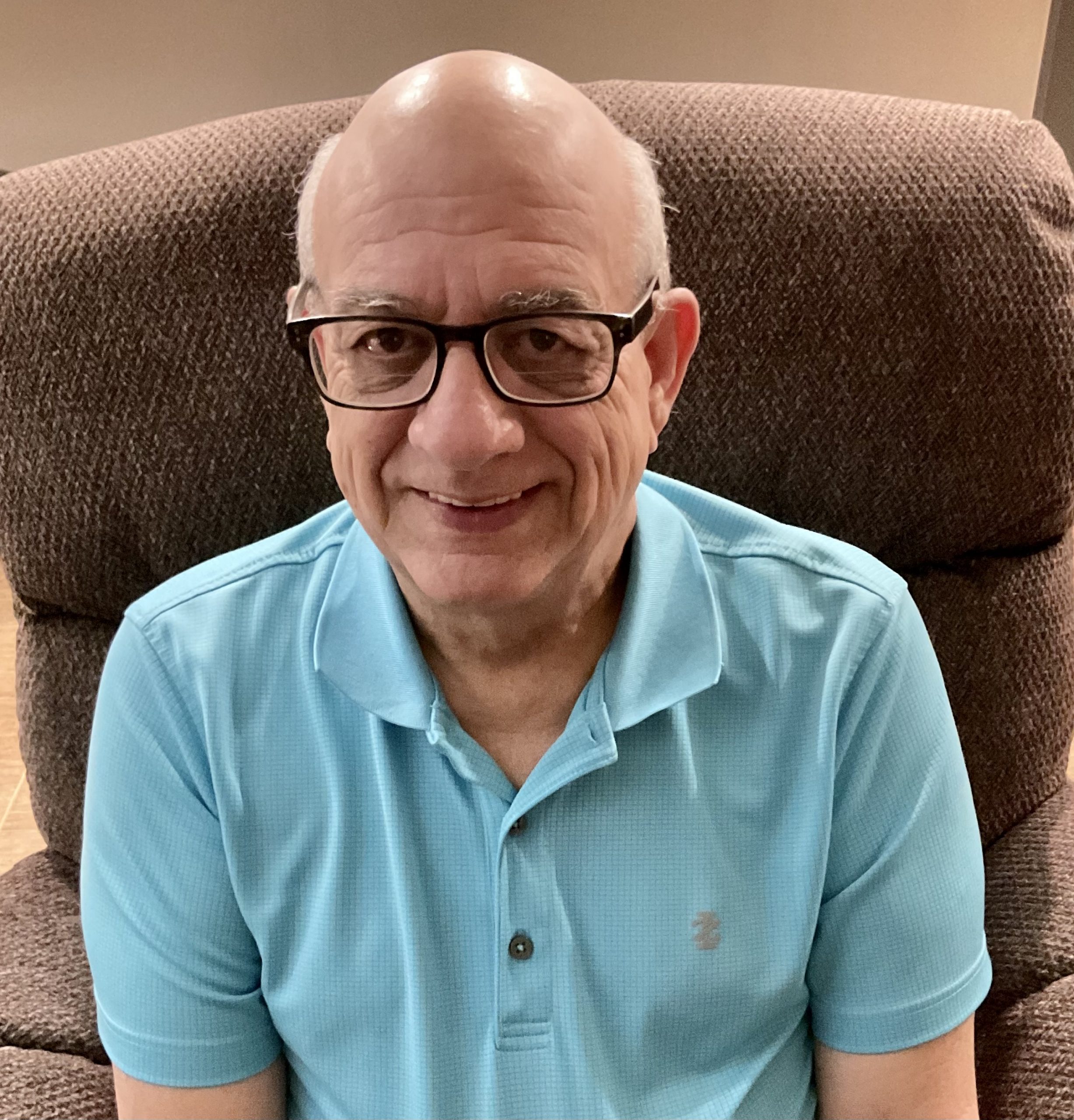 After another round of diagnostic testing, Oderich confirmed that Diez had a large and complex aneurysm, which affected the area of the aorta providing blood flow to the kidneys and intestines. Immediately afterward, Diez met with Oderich to discuss his treatment options. Oderich is known for his innovative treatments using endovascular stents. He shares detailed drawings with patients to explain and elaborate on the intricacies of complex aortic repairs.
"Dr. Oderich was very cordial and explained my options very well, "said Diez. "I had the choice of doing an open chest repair or an endovascular repair."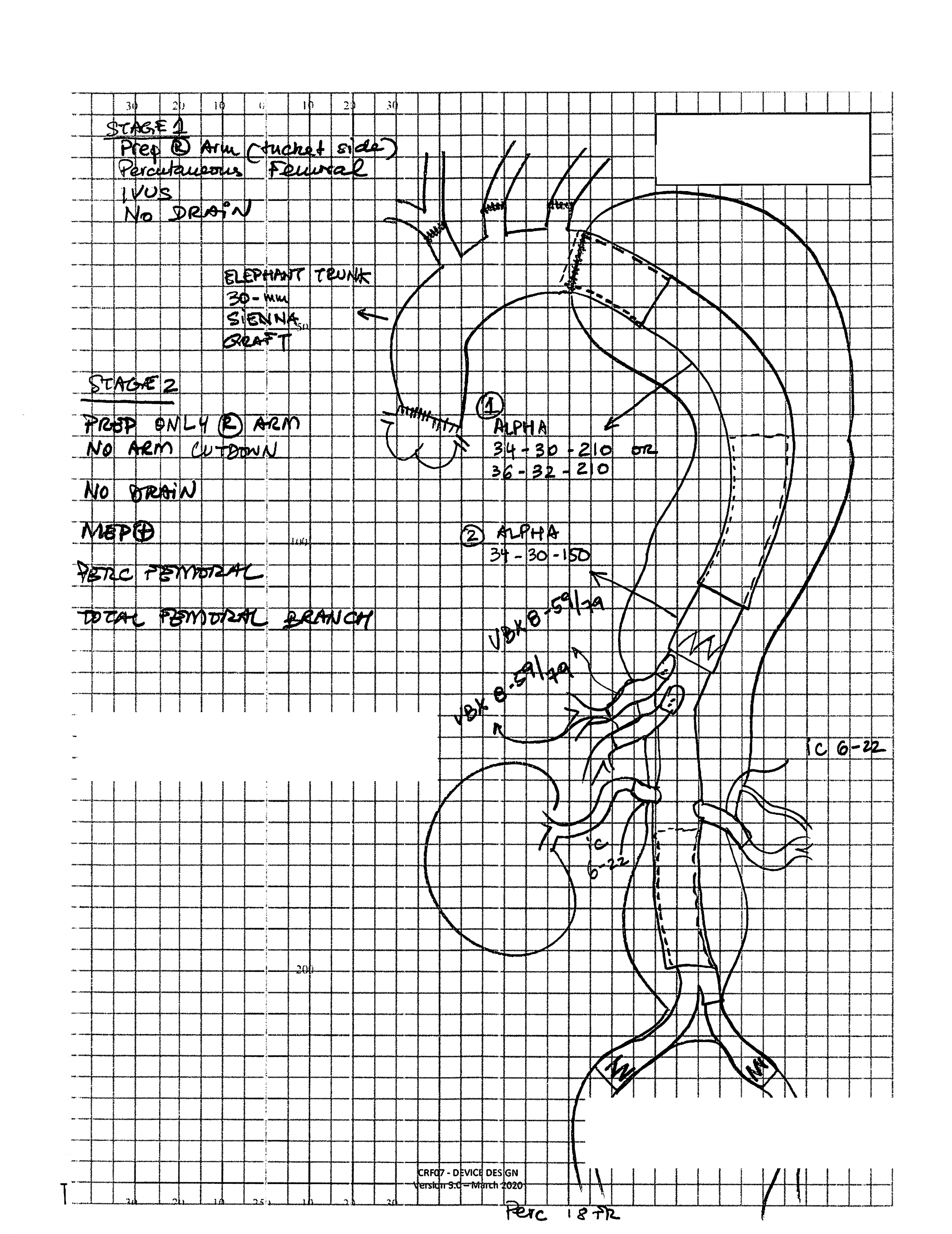 The open chest repair, also known as thoracoabdominal repair, is widely used for aortic aneurysms and is the only alternative in many centers. Open repair is also the most invasive alternative and carries a mortality of 15% among Medicare beneficiaries. The operation replaces the affected area with a graft made of biomedical material. By contrast, endovascular repair is a minimally invasive procedure which uses a stent made of wire mesh and fabric to support a weakened or damaged blood vessel. The endovascular procedure is performed with small punctures in the groin and no incision in the abdomen or chest.
"Dr. Oderich drew both options on paper and showed me which one he preferred and why," said Diez. "I chose the minimally invasive procedure."
As a leader in the field of endovascular surgery, Oderich joined UTHealth as chief of vascular and endovascular surgery in the Department of Cardiothoracic and Vascular Surgery at McGovern Medical School, and is director of the Aortic Center at Memorial Hermann Heart & Vascular Institute at Memorial Hermann-Texas Medical Center. He relocated from the Mayo Clinic to direct the Advanced Endovascular Aortic Program at McGovern Medical School. It is one of only 10 programs in the United States to use fenestrated and branched stents for the treatment of abdominal aortic aneurysms, in collaboration with the U.S. Food and Drug Administration.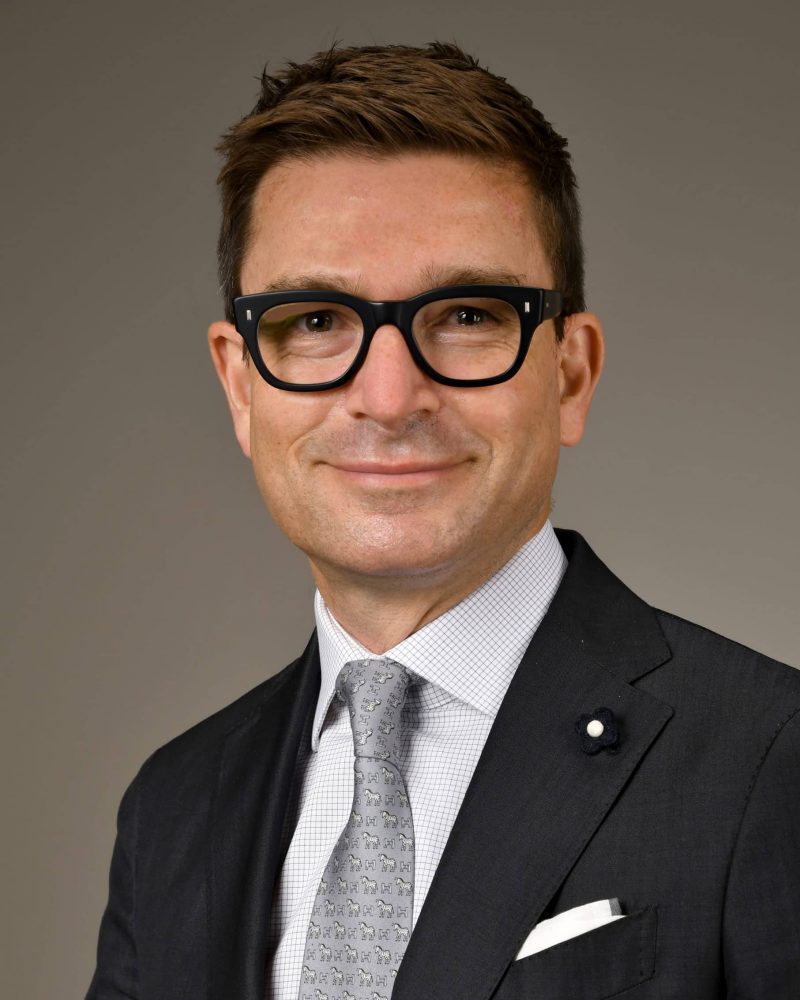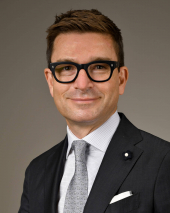 "A majority of aortic aneurysms can be treated with stents," said Oderich. "The technique is safe, effective, and can be performed with high technical success and low risk of complications by experienced physicians. As compared to the open thoracoabdominal repair, which has expected mortality of 15%, our mortality has been 1% in nearly 500 consecutive endovascular repairs."
Oderich worked with a manufacturer that specializes in creating minimally invasive medical devices. These types of stents are not commercially available and can only be used under specific research studies. Diez was enrolled in this study, which allowed him to have access to this type of treatment.
"I requested a customized stent designed for Mr. Diez," said Oderich. "Because these stents are not commercially approved in the U.S., Mr. Diez enrolled in an FDA-approved study to have access to the fenestrated stent."
The median age range of patients who undergo this type of surgery is 70-80 years of age, and Oderich has performed over 700 procedures like this.
"The surgery was a success, and there were no issues or complications," said Oderich.
After surgery, Diez spent 2 1/2 days recovering in the hospital's intensive care unit, which is typical for patients who have a complex operation or emergency surgery. At home, Diez followed restrictions on lifting so he could rest, heal, and not overexert himself. Once Diez fully recovered, he returned to the same life he had before the procedure. He continues to make the most of his retirement by spending time with his grandkids, visiting family in Louisiana, traveling on vacations, cooking, and making improvements around the home.
"The patient care was excellent, and I didn't expect such a fast recovery," said Diez.