Lily Macias' whole world shattered when fetal medicine physicians discovered the baby she was carrying had a cleft lip and palate.
"We were completely caught off guard and felt like we had done something wrong," said Macias, a resident of Katy, Texas. "As first-time parents, we were overwhelmed and felt guilty that our son would be born with these issues."
Cleft lip and cleft palate happen when a baby's lip or mouth does not form properly during pregnancy. If left untreated, children born with a cleft lip or cleft palate can have problems feeding and speaking, have issues with their teeth, and experience recurrent ear infections. According to the Centers for Disease Control and Prevention, approximately one out of 1,600 babies is born with cleft lip and cleft palate in the United States each year.
In general, the causes of cleft lip and cleft palate are unknown in infants. Sometimes the condition can be genetic.
When Macias and her husband, Jose, learned of their son's condition, they immediately sought further genetic testing to make sure there were no other problems. To their relief, all the other tests came back negative.
Jose Jr. was born on May 20, 2020. His care team, led by Phuong D. Nguyen, MD, chief of pediatric plastic surgery with UT Physicians and assistant professor in the Department of Surgery at McGovern Medical School at UTHealth, recommended position taping until Jose was old enough to undergo surgery to repair his lip. Position taping is a noninvasive method of improving the presurgical position of the lip and palate to promote better functional and cosmetic outcomes.
"Babies born with this condition need to have two surgeries within their first year of life," said Nguyen. "We recommend surgery to repair the lip between 3 and 4 months old, and 10 months to a year old to repair the palate."
On Oct. 7, when Jose was 4 months old, Nguyen performed surgery on Jose's lip.
Although Jose was quite fussy for the first two days afterward and wanted to be held constantly, he recovered well.
"Jose was resilient and came through the first surgery with flying colors," said Macias. "You can't even tell he had surgery to repair his lip. He looks completely normal."
When Macias and her husband reflect on the entire experience, they remember how patient and reassuring everyone was throughout the process, Nguyen especially.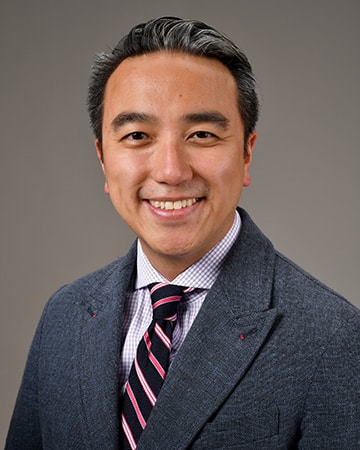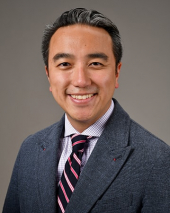 "I remember Dr. Nguyen telling us that he was going to take care of Jose as if he was his own son," said Macias. "He put me at ease, and I realized my son was in the best of hands."
Macias also found tremendous support with Leanne Doringo, MSN, RN, clinical care coordinator with the Texas Cleft-Craniofacial Team.
She and her husband first encountered Doringo during a prenatal consultation before Jose was born. Macias remembers calling and asking a myriad of questions, and Doringo always getting back to her promptly.
After Jose had his taping and lip surgery, Macias knew she wanted to become a resource for other mothers facing a similar situation. When Jose was first diagnosed, Macias connected with the parents of another one of Nguyen's patients on social media who had already gone through the procedure. She found a sense of comfort and reassurance in the bond and wanted to "pay it forward."
Macias decided to share pictures of Jose after his taping procedure and his lip surgery, as well as her contact information with one of the speech pathologists assigned to Jose's case. The speech pathologist turned the photos into a piece of patient education material to share with other expectant mothers. And when Doringo worked with another family whose baby was born with a cleft lip and palate, she noted that Macias helped to create this material for other parents. She put Macias in touch with with another mom about the position taping.
"I was impressed and proud of Lily for being such an advocate for the cleft community," said Doringo. "It's parents like her who can make their own experience with a cleft baby a more positive one."
Macias wants other new moms to know they are not alone.
"While it may seem like everything is falling apart when you find out that your baby will be born with a cleft lip/cleft palate, I promise it gets better. I also want them to know that if this happens to them, it's not their fault and that they did nothing wrong," she said.
Macias has since joined several social media groups that offer support and encouragement for mothers whose babies are born with cleft lip and palate. Through these outlets, she's created a new circle of friends.
As for Jose, today he's 11 months old and enjoys munching on a variety of solid foods, including refried beans, chicken noodle soup, and sandwich cookies.
"When I see Jose smile, I realize everything – all the stress, anxiety, and worry – was all worth it," said Macias.