Gordon Martin, MD, helps Cherie Martinez overcome rare, painful vein condition
Just a year ago, chronic pain in her upper abdomen kept Cherie Martinez of League City from living a full quality of life.
Stabbing pain afflicted the former runner and retired restaurant worker for several years. Still, past doctors could not seem to accurately diagnose or help her debilitating condition. The increasing pain became so unbearable it was binding this once active and energetic woman.
"It was a struggle," Martinez said. "You have to force yourself to do the most basic things for your family. It was getting so bad."
Martinez's life took a hopeful turn in December 2020 after she received the results of a cat scan. The doctor who ordered the image noticed something highly unusual and immediately referred her to Gordon Martin, MD, vascular surgeon and assistant professor at McGovern Medical School at UTHealth Houston.
When she visited Martin in January 2021, Martin officially diagnosed Martinez with a rare vein compression disorder known as renal nutcracker syndrome.
Nutcracker syndrome is a circulatory compression disorder when arteries pinch the left renal vein. The left renal vein carries blood from the left kidney back to the heart, but a compression can cause blood to flow backward and swell this vein. The swelling in the left renal vein triggers pain in a person's upper abdomen, back and/or sides. It may also cause some blood to appear in the urine.
According to Martin, nutcracker syndrome can be challenging to diagnose.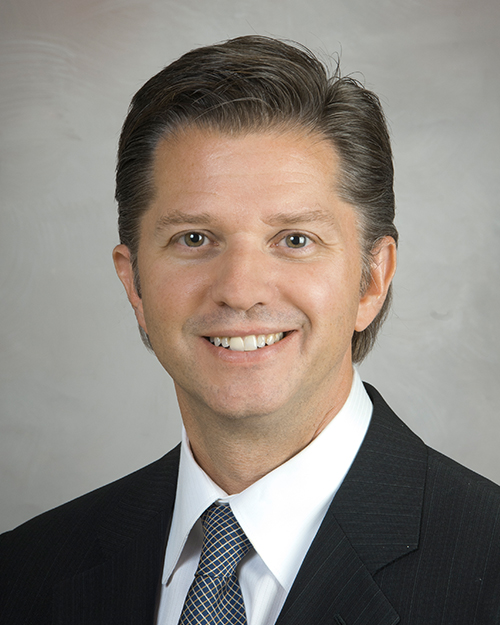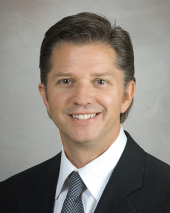 "This condition is not particularly on a doctor's mind when examining a patient for stomach pain. They are first considering the gall bladder, appendix, and other organs," Martin said. "This problem doesn't just jump out. It typically requires a cat scan and the elimination of many other possible disorders before it gets narrowed down and pinpointed."
Though nutcracker syndrome can happen in children, it is most common in grown women, particularly slim women.
"There is a fat pad that helps keep the left renal vein from being compressed," Martin said, "but sometimes the fat pad in thin women becomes very thin itself and can't protect the vein from compression."
Martin recommended surgery for Martinez to correct her condition and alleviate her pain. Martinez agreed to a scheduled operation just a few weeks later.
"It was a scary decision for me because it felt so sudden, and Dr. Martin also had to make a long incision on me," Martinez said, "but he was very kind and compassionate and understanding. He gained my trust."
On Feb. 4, 2021, Martin performed the left-renal-vein-to-vena-cava-transposition procedure on Martinez — and today she is once again living on the go and pain free.
The surgery not only improved her lifestyle but helped her regain her health and vigor. Martinez weighed approximately 90 pounds before the procedure but has since gained 20 welcome pounds. Even more surprising, this grandmother of six and mother of five now looks more youthful because color and radiance returned to her skin tone.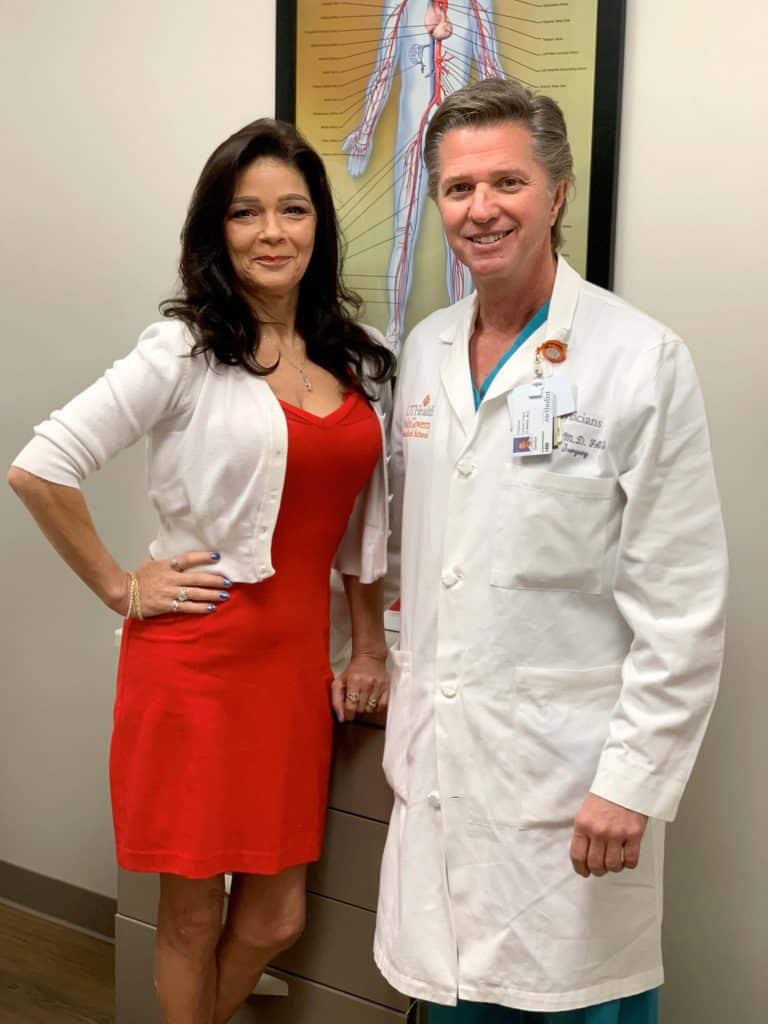 "I feel like a totally different person. I feel really good, and I look so much healthier," the 55-year-old said.
Though it is a major operation that comes with some uncomfortable recovery, she would do it all over again.
"By the time I went to surgery, I wasn't able to do anything. This operation changed my life," Martinez said. "The first three days after surgery I was in pain, but I knew this pain was only temporary and just part of the healing process. The permanent benefits completely outweigh the discomfort."
Martinez feels indebted to her doctor for giving her a new life.
"The right doctor can make all the difference, and Dr. Martin was fabulous. I feel so blessed that out of all the doctors in Houston, I was referred to him. He's the best there is," she said.
"Puma," as her grandchildren affectionately call her, is looking forward to her best Christmas in years.
"Overall, I'm feeling really blessed and really grateful for the time with my husband, children, and grandchildren," Martinez said.
This year, all Puma wants for Christmas is her continued health — and a nutcracker doll!