Lawrence Godfrey, 81, got up and went to the store like he usually did, but he felt faint and weak on this particular day. As a Type 2 diabetic, he thought maybe it was something to do with his blood sugars being out of whack, so he got something to eat. He knew right away there was something else wrong when he started having stomach pains.
"He was restless and uncomfortable, and his left leg was weak and painful. He was barely able to walk," said his wife, Patricia. "I knew I had to take him to the closest emergency room."
Upon arrival, he had a CT scan and blood work done.
A life-threatening diagnosis
Shortly after, the medical team informed Patricia and Mr. Godfrey's son, Lawrence Victor, that their husband and father had what was known as an aortic dissection, a severe condition in which there is a tear in the wall of the aorta, the largest blood vessel branching off the heart. As a result, blood begins to separate the inner and middle layers of the aorta, causing life-threatening internal blood loss. As a result the aorta becomes very thin and can rupture. Branches that supply blood to the body can get compromised potentially causing a number of life-threatening problems.
"When we learned of the diagnosis, so many things started swirling around in my head," said Patricia. "But I knew Lawrence was in the best hands with Dr. Nahas, and thankfully for us, he didn't have to come from another office or across town. He was close to home."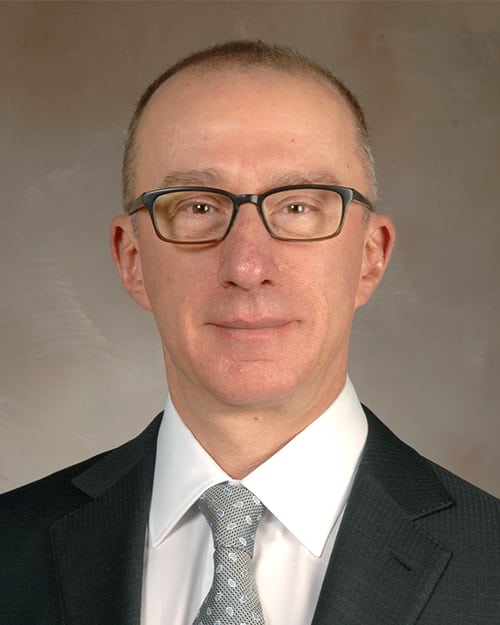 "Aortic dissection is not a common condition and usually affects men and women in their 60s and 70s," said Cesar Nahas, MD, cardiothoracic and vascular surgeon at UT Physicians and associate professor at McGovern Medical School at UTHealth. "The complication can be difficult to diagnosis because the symptoms mimic those of other diseases. But when it is detected early and treated quickly, survival rates increase."
Aortic dissection usually starts with severe pain in the back or the chest. Because any organ can be compromised, the symptoms will vary depending on what is affected. If untreated in a timely fashion, it can be a deadly disease.
Early detection is key when it comes to managing and treating an aortic dissection.
Signs & Symptoms
Signs and symptoms of aortic dissection include:
Sudden severe chest or upper back pain, often described as sharp or shooting, that radiates to the neck or down the back
Sudden severe abdominal pain
Loss of consciousness
Shortness of breath
Sudden difficulty speaking, loss of vision, weakness, or paralysis of one side of the body, similar to symptoms of a stroke
Weak pulse in one arm or thigh compared with the other
Leg pain
Difficulty walking
Leg paralysis
Once Nahas and his team diagnosed Godfrey, they immediately operated on him. There was no time to lose. The aorta was already leaking with blood around his heart causing him to have low blood pressure. Blood flow to his brain and to his left leg was compromised. The procedure went well, and miraculously he had no complications and recovered quickly.
For a man who never before had surgery in his life, Godfrey's family considers him a walking miracle. Shortly after his surgery, he was coherent and recognized the friendly faces of those who dropped by for a visit.
"Fortunately for us, we live just five minutes from the hospital," said Patricia. "If we had taken him anywhere else, he may not have made it."
Blessed beyond measure
Fast forward two years later, this grandfather of 14 is back to enjoying life, especially fishing, his favorite pastime. If you can't find him with a rod and a reel, he's probably watching one of his favorite Houston sports teams or working in the yard with his wife.
"Mr. Godrey was fortunate his condition was caught in time," said Nahas. "To see him doing so well two years later is amazing."