The coronavirus pandemic paused many plans for countless people. From weddings to vacations, many activities had to be postponed, including elective surgeries. Marcia Gould was one of the many patients who had to wait for her procedure to be rescheduled – two total knee replacements to be done one at a time.
Diagnosis and surgery
Gould had dealt with pain in both of her knees on and off over the years, but eventually the pain didn't go away.
"This last time, the pain didn't let up and it was difficult to even sleep at night," Gould recalled. "I had tried injections and other medical treatments, but nothing lasted more than a month."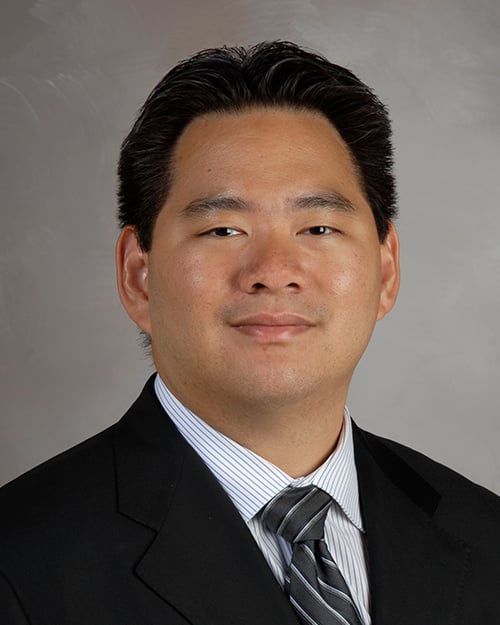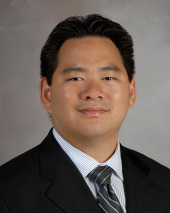 Seeking more permanent relief, Gould made an appointment with Eddie H. Huang, MD, an orthopedic surgeon with UT Physicians. X-rays of both knees showed Gould was suffering from bilateral knee osteoarthritis.
"It is very normal for patients to present with arthritis in both knees at the same time," said Huang, who's also an assistant professor in the Department of Orthopedic Surgery at McGovern Medical School at UTHealth. "We usually space out the surgeries, operating on the more symptomatic knee first and allowing the patient to fully recover before proceeding with the second."
Originally, her first surgery was scheduled for March 2020 but was delayed until May 2020 when elective procedures were allowed once again under Gov. Abbott's executive orders.
A common procedure, Gould's first knee replacement went well according to Huang. She spent the night in the hospital for observation and was discharged the next morning without issue.
Gould remembered her first two weeks of recovery being somewhat difficult, but not too bad. Physical therapy started out easy and gradually became more challenging as her movement capabilities grew over time.
After six weeks of recovery under her belt and walking without any assistance, both Huang and Gould agreed it was time to schedule her second knee replacement. With the pandemic still underway, there would be some slight differences between this surgery and her first.
Final knee replacement
By July 2020, it was time to proceed with Gould's second knee replacement and for her to finally be rid of the joint pain that bothered her for years. At this time, hospitals were experiencing a surge of COVID-19 cases and it seemed that this procedure would have to be delayed as well. However, Huang had a backup plan in place.
"I offered Marcia the option to do her final surgery at an outpatient facility, given her success with her initial procedure," said Huang.
After undergoing the same procedure just weeks before, Gould knew what to expect and was eager to sleep in her own bed that same night.
While an outpatient total knee replacement isn't an option for everyone, generally those who are otherwise healthy, are between the ages of 18 and 70, and have support at home are candidates.
Additionally, because the facility had no emergency room, patients admitted were fully screened as COVID-19 negative.
"The outpatient facility was quiet, comfortable, and everyone was great," Gould recalled. "Overall, I would say my second surgery was a much better experience."
Full recovery
Gould is now two months into her recovery for her second knee replacement surgery. Retirees, she and her husband travel the country in a motorhome enjoying beautiful scenery and hiking across the states.
"We've been to beaches and hiked national parks and mountains from coast to coast. It's a lifestyle I want to continue and my new knees will make all the difference," said Gould.
She urges anyone suffering from knee pain to seek the professional care of an orthopedic surgeon, like Huang.
"He has several ways to help and it's not always surgery," said Gould "As far as I'm concerned, what he did for me was a miracle."