Even before his upcoming doctor's visit, Tim McGuire knew of the approaching transition to a new patient portal, MyUTHealth. After using the old portal for years, McGuire was excited to discover what the upgrade would offer.
"I had enjoyed the ability to communicate with my doctor, receive appointment reminders, and access my health records," said McGuire. "I had no hesitation converting to the new portal because of the enhanced features it would offer."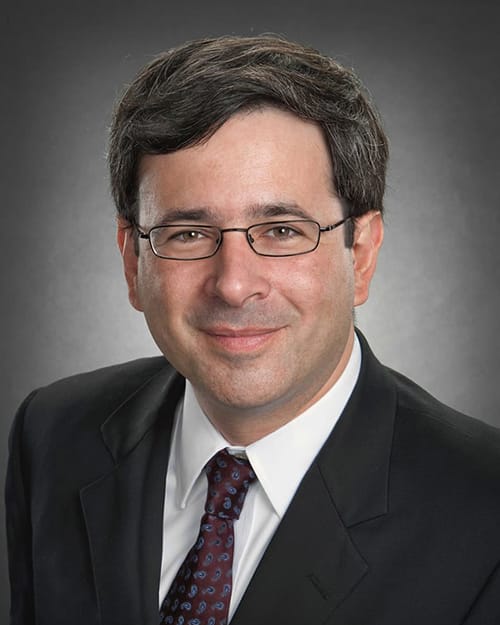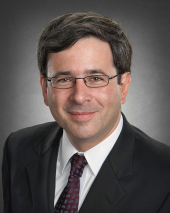 For years, McGuire has been a patient of Martin J. Citardi, MD, otorhinolaryngologist with UT Physicians and vice dean of clinical technology at McGovern Medical School at UTHealth, for ongoing sinus care and treatment. Interestingly, Citardi has also played a critical role in implementing MyUTHealth – from inception to training and execution.
The day MyUTHealth launched, McGuire eagerly signed up in anticipation of his appointment three days later with Citardi, professor and chair of the Department Otorhinolaryngology-Head and Neck Surgery at McGovern Medical School.
"When I signed up, I took the time to update all my information, including my current medications," said McGuire.
On the day of his visit, he used the app to check in and found it extremely easy to use.
"Now that I have it on my phone, it's nice because all my data is close at hand," he said. "I also liked that it asked me if I'd like to add data from other health care organizations that I've used in the past."
The new MyUTHealth patient portal went live on May 8. It has many personalized features for users, including requesting appointments, accessing your health summary, viewing test results, and even paying invoices.
Overall, McGuire finds MyUTHealth easy to use and an efficient way to communicate with Citardi and the rest of his care team at UT Physicians.
To those who are hesitant about signing up, he reports that the change isn't a difficult one.
"This app is so helpful and makes keeping in touch with my medical providers easy. Information can be easily communicated and is quickly retrieved," said McGuire. "I'm 74 years old – if I can do this, other patients can too."
Citardi says that McGuire isn't the only patient that has expressed their excitement over the new portal.
"Although we have offered MyUTHealth for just over a month, patients like Mr. McGuire already are telling me how much they like it. It is easier for patients to use this tool to coordinate their own care," said Citardi. "From a doctor's perspective, it also makes interaction with our patients much simpler."
For more information about MyUTHealth and to download it for your Apple or Android device, visit this page.