UT Physicians Otorhinolaryngology – Texas Medical Center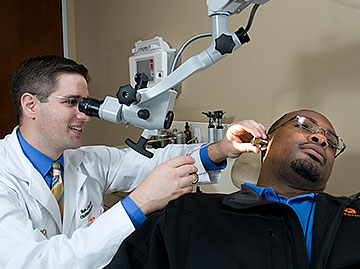 ---
Memorial Hermann Medical Plaza – Texas Medical Center
Physicians & Health Care Team
About
Our mission is to provide the best possible ear, nose and throat care for our patients. Because we are strong advocates for each patient's involvement in his or her own healthcare decisions, we invest considerable efforts in the education of patients and their families, during each office or telephone encounter. To help support this educational process, we have created this web site as a supplement for direct communication between the patient and each of our physicians and health care providers. This information is not complete, but we intend to update it regularly to reflect the latest medical developments.
The Memorial Hermann Medical Plaza Building is located at the North end of the Texas Medical Center. The parking garage is easy to get to from any direction with entrances from both Fannin and Main.
Visitor parking is available 24 hours. Valet services are available from 7:00 am to 6:00 pm Monday through Friday except holidays.