On his way to his job, 20-year-old Bryan Reece's motorcycle smashed head-on into a truck. Reece suffered severe breaks from top to bottom.
Fortunately, surgeons from UT Physicians Orthopedics Trauma Clinic were able to perform advanced, strategic procedures on Reece — and he is making an incredible comeback!
The accident
Aug. 1, 2022, seemed like a regular day for this bodybuilder and bartender. Reece went to the gym for his afternoon workout. Then he decided to go to his workplace to pick up a phone charger he had forgotten. Little did he know his life was about to change.
"In the 30-minute ride of going to the gym and going to work, I completely 180-ed my life," Reece said.
Reece wrecked about 100 yards from an intersection near his workplace. "I almost made it," he said.
He still does not recollect how he hit the oncoming truck or other details from the accident.
"I mainly remember snapping my arm in half and calling my mom in the ambulance before I passed out," Reece said. "I think the only reason I'm still alive is because I was wearing my helmet."
The surgeries
When he woke up in the trauma unit of Memorial Hermann-Texas Medical Center later that evening, Reece learned his accident resulted in multiple fractures to his pelvis, humerus, and talus bones. Three trauma specialists were called for each area.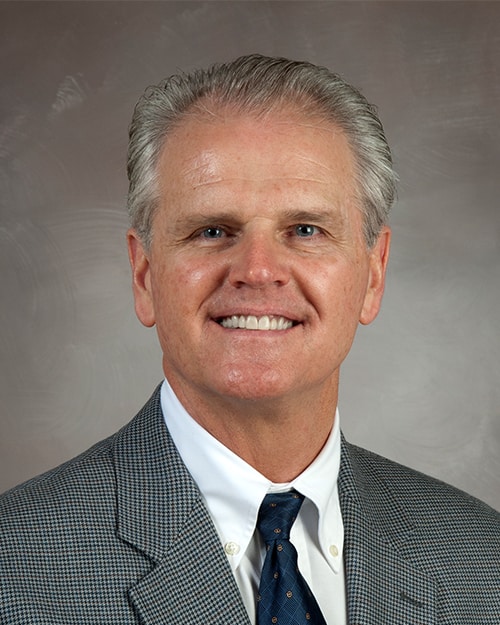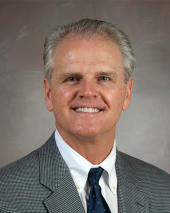 Milton L. Routt Jr., MD, orthopedic trauma surgeon and pelvic fracture specialist with UT Physicians Orthopedics Trauma Clinic, was the first to operate.
"The pelvis was the priority because a broken pelvis can lead to internal bleeding. You can lose a lot of blood really quickly," Routt said. "Also, if the pelvis is unstable, it's difficult to move around, even in bed."
Reece's pelvis was broken in a few places, particularly on the left side of his lower back.
"We were able to get it aligned and stabilized with screws, two in the back and one on each side of the front," said Routt, professor of orthopedic surgery and Andrew R. Burgess, MD, Chair in Orthopaedic Surgery Trauma at McGovern Medical School at UTHealth Houston.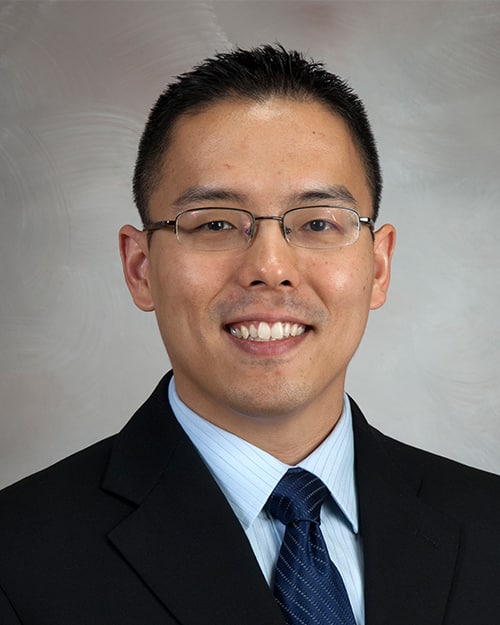 Andrew M. Choo, MD, orthopedic trauma surgeon and upper extremity specialist with UT Physicians Orthopedics Trauma Clinic, then repaired Reece's right humerus, a bone in the upper arm.
"He needed to be able to use his arm as soon as possible because he had injuries to his ankle and pelvis, and he would need to utilize his upper body," Choo said.
To correct the spiral fracture near Reece's shoulder, Choo made an incision over the front of the arm and inserted a metal plate and multiple screws.
"After that, he was able to start using his arm right away without a brace or case," said Choo, assistant professor of orthopedic surgery at McGovern Medical School.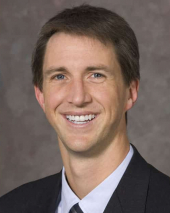 Jonathan G. Eastman, MD, orthopedic trauma surgeon with UT Physicians Orthopedics Trauma Clinic, then proceeded to fix his right talus, a bone in the lower ankle joint.
Eastman performed an open reduction and internal fixation along with some cadaveric allograft to reconstruct the shattered talus. This bone is critical for normal ankle function and gait.
"The surgery went very well, but Bryan would still have to be in a wheelchair for 8-10 weeks to allow his injuries to appropriately heal. He will also need time and aggressive physical therapy to regain his former level of function," said Eastman, associate professor of orthopedic surgery at McGovern Medical School.
The outcome
Reece left the hospital on Aug. 13 in a wheelchair, but he returned to the doctor's office at UT Physicians Orthopedics Trauma Clinic on his own two feet two months later.
"I needed to stay in a wheelchair until Oct. 20, but I'm a super impatient person," Reece said. "Around Oct. 1, I started trying to move around on my own. I'd try to get up and walk to the restroom, try to get up and do stuff. Slowly but surely, I start making improvement. I amazed Dr. Eastman at my appointment."
"I think he's progressing pretty well, much faster than anyone could expect," Eastman said. "He was already starting to walk around the clinic when I saw him. He was probably getting on his foot sooner than advised, but it's a testament to his character and physical fitness. I'm predicting a full recovery for him."
Reece aims to walk normally again in less than a year.
"I'm really stretching my ankle, but not overdoing it. I don't want to roll my ankle," he said. "I had a friend of mine tease me for walking all stiff-legged, but I'm going to rub that dude's nose in my progress."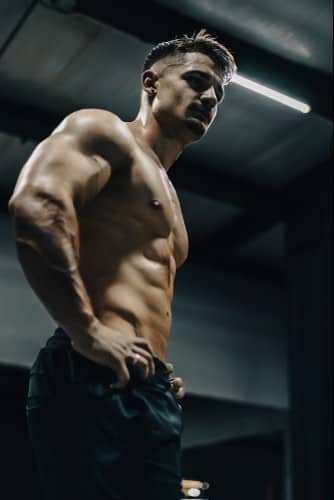 The doctors believe Reece's underlying level of fitness helped him recover quickly.
"A fit patient is always the best patient because they have a great foundation of strength," Routt said. "It's a whole lot easier taking care of someone who is strong and fit and has goals."
Reece still feels some discomfort, but he takes it in stride.
"I have some pain in my shoulder area and ankle, but I take muscle relaxers when I need them. I didn't want pain medication because addiction runs in my family," he said. "A little pain is expected when you're healing from major operations."
He also accepts his scars — a small price to pay for big repairs.
"I have a big, fat, gnarly scar on my arm. It's 7 inches long," Reece said. "I've also got scars on both sides of my ankle and my hips."
The future
Reece will continue his physical therapy to regain both his footing and muscle.
"I lost 30 pounds from Aug. 1 to Oct. 20. I was in a wheelchair, very sedentary. I lost quite a bit of muscle mass in my lower body and upper extremities," he said. "I'm starting swimming and water aerobics, and then I'll add some boxing to get my footwork in. I'm going to get my muscle back."
"I'm definitely going back to bodybuilding," Reece added.
The young man also plans to ease back into work after he returns from his vacation in Belize.
"This boy is turning 21 on Nov. 29. I'm going to Belize with my mom and stepdad for a week for my birthday," he said. "It was already planned, so I'll still go."
As for riding a motorcycle again, only time will tell.
"I made a deal with my mom. I told her I would wait two to three years before I ride again," Reece said. "If I do ride again, I'll make sure the bike is brand new. My motorcycle was as old as me."