Kisha McClintock always knew she had a genetic predisposition for sickle cell disease. However, it wasn't until a cold night in December 2013 that the then 33-year-old woke from her sleep with severe pain in her left knee, sending McClintock to the emergency room and on a years-long search for answers.
After her stay in the ER, where she was given morphine, McClintock experienced unrelated sinus infections and saw an ENT, who noticed her blood pressure was exceptionally high. McClintock consulted a primary care physician, who prescribed her a diuretic blood pressure medication. Still, the mother of two got sicker. A series of blood tests revealed McClintock's white blood cell count was extremely high – about 20 – and she was told she might have leukemia.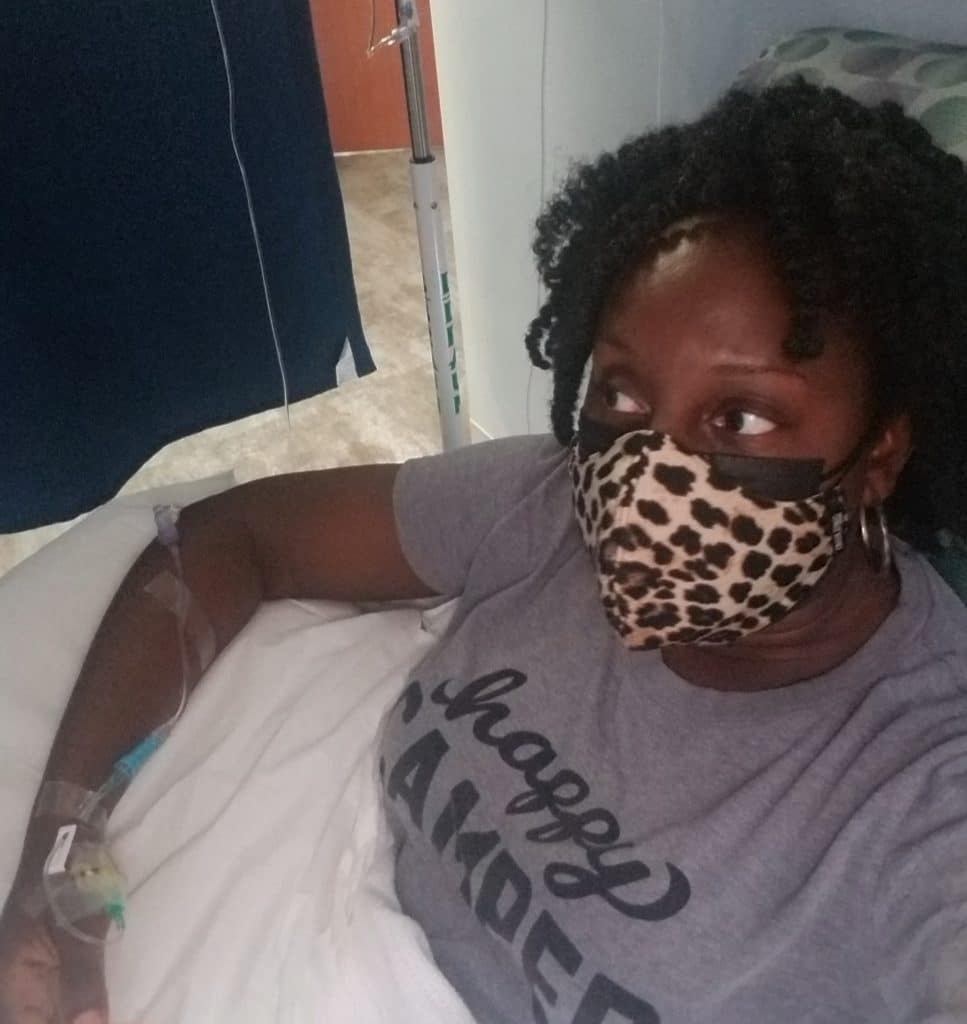 "I almost hit the floor. My mom went into panic mode and immediately got me an appointment with an oncologist," said McClintock, now 43. "I don't know what it was, but out of the blue, I thought to tell the oncologist that I had the sickle cell gene. They ruled out leukemia and referred me to a hematologist, who diagnosed me with sickle cell disease in 2014."
Sickle cell disease is an inherited group of blood disorders that causes red blood cells to become misshapen, or sickle-shaped. A red blood cell's normal shape makes it flexible and allows it to easily move through blood vessels to deliver oxygen. However, when cells are sickle-shaped, they stick to vessel walls. This prevents blood and oxygen flow, ultimately causing severe pain that can last up to a week.
Finding care
Although she saw a pain management doctor for several years, McClintock's pain worsened. She quit her job as a commercial insurance agent and dramatically reduce her workload as a beautician. A nurse, recommending McClintock see a Black hematologist, referred McClintock to Modupe Idowu, MD, professor of hematology with McGovern Medical School at UTHealth Houston and medical director of the UT Physicians Comprehensive Sickle Cell Center, which provides lifelong care for patients living with sickle cell disease.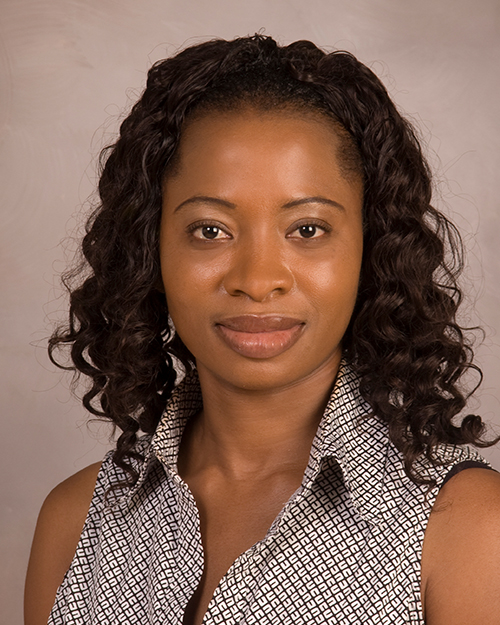 "At this point, I was about to get a pain pump put inside me, but Dr. Idowu told me not to do that. She gave me some fentanyl patches to calm the pain and referred me to a rheumatologist who was also at the center," McClintock said. "I was a relatively rare patient because I was 33, not a young child, when the symptoms began."
Over the next year, McClintock continued experiencing vaso-occlusive crises. These occur when sickled red blood cells block blood flow to the point that tissues become deprived of oxygen, resulting in severe pain. The episodes qualified McClintock for the STAND trial – a Phase III, multicenter, randomized, double-blinded study comparing the efficacy and safety of two doses of crizanlizumab, a monoclonal P-selectin antibody medication, versus placebo in adolescent and adult sickle cell disease patients whose vaso-occlusive crises have led to health care visits.
While there is a placebo arm, Idowu said that after one year of participation in the trial, every patient is able to cross over to the treatment arm.
"On average, a person with sickle cell disease may have two or three hospitalizations a year due to the pain they experience," Idowu said, noting the center is among the highest-enrolling sites in the U.S. "This drug has been shown to reduce hospitalizations for pain and acute chest syndrome. Importantly, patients also say they feel better after the study."
A 'life-changing' clinical trial
In March 2021, McClintock began the trial. While she does not know which treatment she received initially, she suspects it was the placebo because she felt no change. However, after one year of participation, in March 2022, she started receiving the treatment monthly. She will continue receiving the drug until the 5-year trial ends in March 2026.
"It was a life-changing experience," McClintock said. "Yes, I still have some issues, but they're not so extreme to where I cannot function. It's muffled the pain, and I'm able to feel like my old self again."
She feels healthy enough to apply for jobs again, and encourages others to get medical checkups. When a young cousin with sickle cell disease was on the verge of committing suicide because of the pain he experienced, McClintock brought him to the UT Physicians Comprehensive Sickle Cell Center, where he has already received some guidance.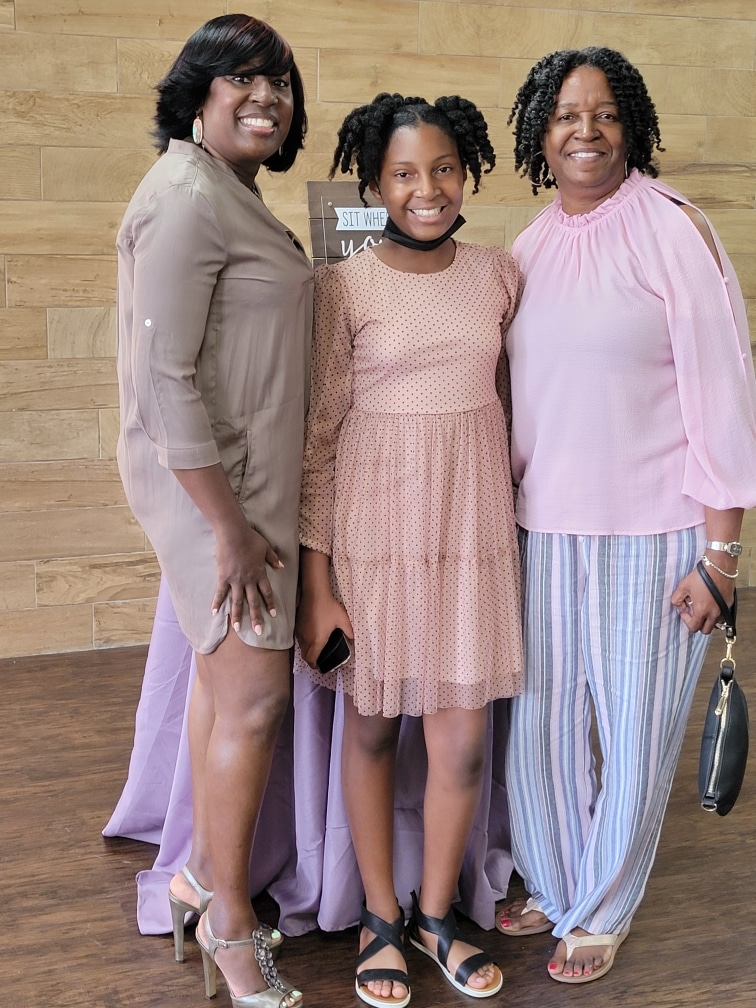 "They treat you with the utmost respect, they're genuine, they listen to you, and they help," McClintock said. "Before the trial, I was going to the hospital two or three times a year. My stays would last anywhere from five days to two weeks. Now, I have made it a full year without going to the emergency room."
The study is among nearly a dozen that have taken place at the center in recent years. An early evaluation of the trial, co-authored by Idowu, appeared in the November 2021 issue of Blood, a peer-reviewed medical journal published by the American Society of Hematology.
In the abstract, the authors analyzed data from 238 patients to evaluate reasons for discontinuation and acute care utilization before and after therapy. They found that the majority of patients who began using crizanlizumab have remained on therapy. However, one-third of patients had a lack of effect or barriers to care.
More about the facility
The UT Physicians facility is the only family comprehensive sickle cell center in Houston. It offers outpatient services, including an infusion center, transcranial doppler ultrasonography, and pulmonary services, and accepts urgent walk-ins.
"We serve about 300 pediatric and 850 adult patients for their lifespan, from birth to death," Idowu said. "Because we are a multispecialty clinic, our patient care center is their medical home."
While the STAND trial is no longer enrolling patients, several others are. For more information, visit the UT Physicians Comprehensive Sickle Cell Center's website or call 713-486-5660.