A young patient crossed the northern Atlantic Ocean to receive a life-changing operation from the capable hands of a UT Physicians surgeon.
Twelve-year-old Ryan of Nigeria needed an operation for hypospadias, a congenital condition where the opening of the penis is on the underside of the organ. It was necessary to find the right doctor, an expert, because Ryan suffered from an unsuccessful corrective procedure.
"He was born with hypospadias. Back home, we were advised to wait for him to get older before attempting to correct the problem, so we waited until he was nine, nearly 10, to have it fixed. We had the surgery done in Nigeria in 2019," said mother Carole Achebe. "Unfortunately, it did not go well. We had a traumatic two-month experience at the hospital."
The attempt resulted in several complications. When the catheters were removed, Ryan was unable to urinate. He also developed an infection as well as anemia. Then the new opening began to close.
"It was a horrible experience. His condition was worse than how it started. We carried on for a couple of years, but we knew we needed to fix the problem," Achebe said. "Through one of his connections in the United States, my father-in-law learned about a specialist in Houston. He made contact with Dr. Jones in 2021."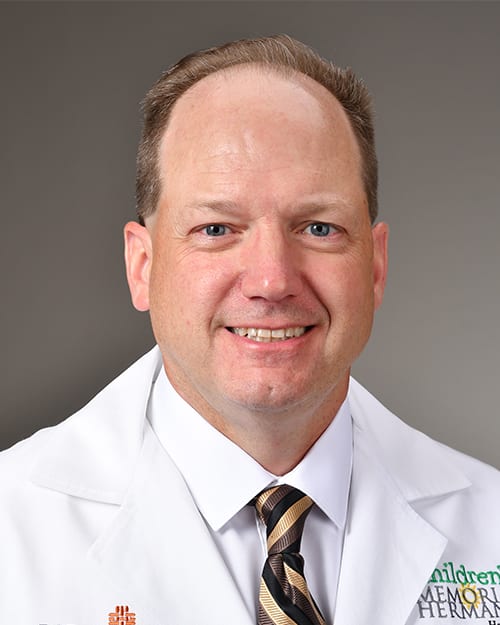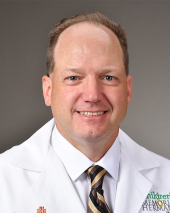 Ryan and his family made the journey to Houston to meet Eric A. Jones, MD, pediatric urologist and associate professor with McGovern Medical School at UTHealth Houston.
"We came here with a lot of fear and trauma — and questions. When something terrible happens to your child, you're scared to let anyone else try," the mother said. "Dr. Jones took his time to answer our questions, explain what he would do, and what we should expect. In our first meeting with him, we left there feeling very confident and in good hands."
"I was really worried about another operation," Ryan said, "but I decided to trust him."
Jones had a challenging case ahead of him. In addition to the underlying hypospadias, the surgeon would need to repair Ryan's previous surgery. However, on July 25, 2022, Jones skillfully operated on his patient for three hours. This time, it was highly successful.
"There was a fair amount of uncertainty as to how much could be fixed, but I felt very optimistic in the first 30 minutes in the OR. We were actually quite fortunate that his particular anatomy would allow us to fix him in one trip," Jones said.
Ryan and his family were amazed by the outcome.
"In the first week, he was feeling fine and recovering well. He didn't have concerning complications this time. His recovery was quick," Abeche said. "It went better than we could have expected."
"The family thought the whole process would be more difficult. I actually saw Ryan as an outpatient, and I sent him home the same day," Jones said. "He healed well, and I only needed to see him for his follow-up a few weeks later."
Thanks to his doctor, Ryan can now enjoy a new life — and his family can now enjoy some closure.
"I'm glad I had the operation with Dr. Jones. It changed my life. Everything is much easier, much better now," the patient said. "He's the best doctor, I'm telling you. It's very easy to work with him."
"Dr. Jones was definitely an answer to our prayers to God. He was like a godsend. If I could give Dr. Jones a 20-star review, I would. We had a very good experience," Achebe said. "Now we can go home with joy in our hearts and say, 'That's it. We're done.'"
Like most doctors, Jones simply wanted to help. In doing so, he became a member of Ryan's extended family.
"Ryan is a teenager, but he's a mature young man. He's bright and friendly. His mother is also very articulate, kind, and thoughtful," Jones said. "His whole family is lovely, and they showed a great deal of trust. It's been an honor to take care of them."