It's definitely not a top-ranking honor to be proud of: Texas leads the nation in babies born with syphilis (congenital syphilis), according to the Centers for Disease Control and Prevention. Locally, syphilis cases in Houston have increased 128% since 2019, and numbers are the highest ever nationally in more than 70 years.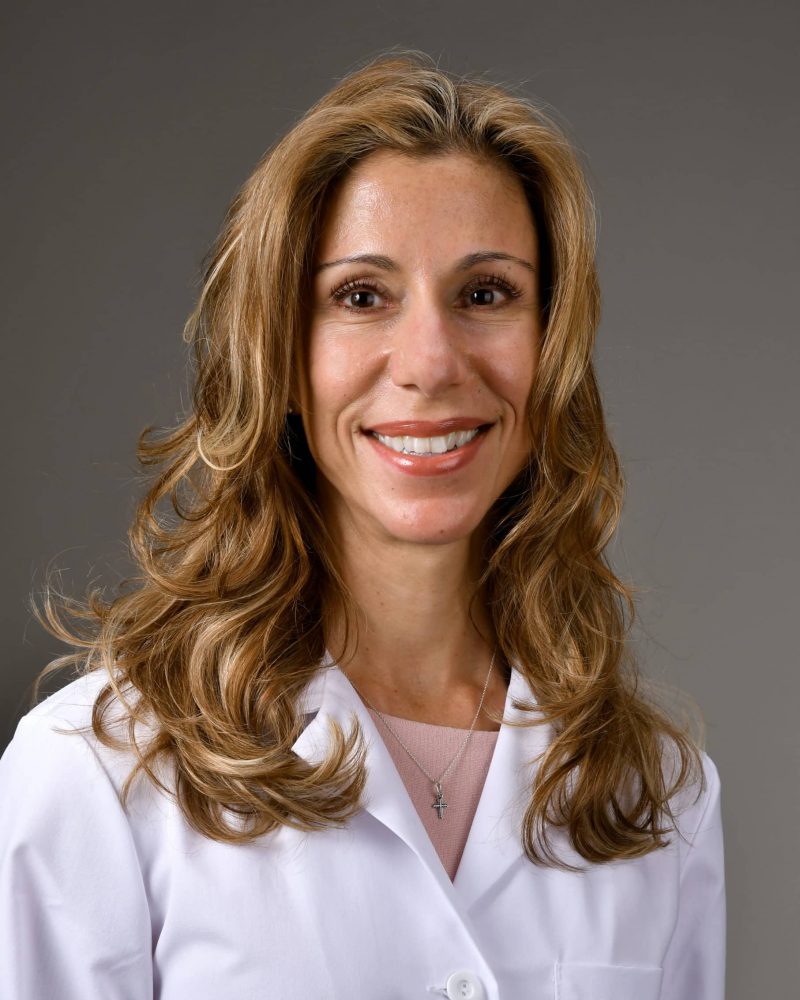 "One-fourth of the nation's syphilis cases come from Texas," said Irene Stafford, MD, OB-GYN and maternal-fetal medicine specialist with UT Physicians.
Stafford has always had a special interest in perinatal infectious disease, specifically syphilis, because of its effects on fetuses and newborns. If physicians can get patients screened for syphilis and treated in a timely manner, Stafford said it will help prevent congenital syphilis.
"The sooner a pregnant woman can get tested and treated, the more likely we are to have a completely treated woman, and the baby will not be impacted at all," said Stafford, associate professor in the Division of Maternal-Fetal Medicine at McGovern Medical School at UTHealth Houston. "People need to realize there is a lot of syphilis in our community right now, and it's all hands on deck."
The Houston Health Department issued a press release in July 2023 reporting a syphilis outbreak in Houston regarding the 128% increase. Statistics show a nine-fold rise locally just in congenital syphilis: 16 cases in 2016 to 151 cases in 2021, the most recent year of data. In Stafford's maternal-fetal medicine clinic, she sees two to three patients a week testing positive for syphilis. And it's 100% treatable with a penicillin injection. When not treated, syphilis in pregnancy can lead to stillbirth and newborn death. Babies born to women with syphilis can have blood problems, bone problems, inflammation in the organs, neurological conditions (blindness, deafness, meningitis), developmental delays, and even seizures.
Understanding the challenges
Like other sexually transmitted infections (STIs), Stafford said syphilis disproportionately affects minority, underserved populations, based on a variety of factors: people living in areas without easy access to health care clinics, high immigrant population, and neighborhood clinics closed as a result of COVID-19. In addition to the minority underserved populations, syphilis and other STIs are also on the rise among adolescents.
Making a difference
Stafford is excited to receive a $3.3 million grant for a multicenter study, "Modernizing Perinatal Syphilis Testing," that provides syphilis patients surveillance and care in one place. The study examines molecular diagnostics for syphilis as well as neurodevelopmental outcome testing on newborns exposed to perinatal syphilis infection.
As a result of this funding, there are a few immediate outcomes. First, Stafford said it's brought more awareness of the infection in southern states, Texas, and specifically Houston — as well as the need for better and improved diagnostics for syphilis, especially congenital infection. It also allowed Stafford to develop a syphilis program in July that established a perinatal syphilis program once a week in the medical center.
"I'm thankful for the support by Dr. Blackwell (department chair), the nursing leadership, and other physicians allowing us to implement a program at UT for a patient-centered care approach," Stafford said. "Through this program, we're going to have better outcomes, and hopefully reduce the burden of infection, especially in our city."
Recognizing a need, Stafford worked with Harris Health System leadership to create a best practice alert within the electronic health record at Ben Taub Hospital and Lyndon B. Johnson Hospital. If a syphilis screening hasn't been done at intake or 28 weeks for pregnant patients, it alerts physicians when they log in. This need was based on the huge increase in syphilis cases in these local hospitals.
"Every day, living my life — I'm trying to make a difference with syphilis," Stafford said. "It's really exciting, because we've actually reduced congenital syphilis. Things like that make an impact, but it's a struggle because not all states follow the same mandate."
Focusing on the patient
Stafford encourages sexual health to be a priority for every health visit. It's not any less important than cholesterol or diabetes, she said. Physicians need to promote screening for STIs annually to get ahead of the problem.
"We keep the fight going because this infection is really a challenge, mainly because it's quiet," Stafford said. "It doesn't hurt. It doesn't burn. The majority of my patients don't even know they have it, because it's quiet, it's silent."
The goal for the syphilis program is to follow a patient-centered care approach where Stafford can talk to the patients, educate them, conduct an ultrasound counseling session, and treat them all in one day. This addresses transportation issues that some patients experience. Their partners also can attend and get treated by the local health department, as well, since UTHealth Houston has an agreement with them to help pregnant women and their partners.
"So far, the patients attending the new program are happy, and it's been incredibly successful," Stafford said. "I'm hoping this integrative approach where we talk to them — not just as someone treating their infection, but also as someone who's caring about them, their baby, talking to their partners, and engaging them in health care — will be an improvement in health care."