New Treatments for Nasal Polyps
New Treatments for Nasal Polyps
New treatments for nasal polyps can help you breathe again, and they can improve your sense of smell.
New treatments for nasal polyps can help you breathe again, and they can improve your sense of smell.
Nasal polyps are soft, noncancerous growths that develop from the lining of the sinuses and nasal cavity. Although the exact cause is not known, nasal polyps result from chronic sinus inflammation. Many patients with nasal polyps have mild (or even no symptoms), but as the polyps get bigger and fill the nose and sinuses, patients will develop symptoms of nasal blockage and congestion, facial pressure and pain, loss of sense of smell and excessive nasal discharge. Many patients with nasal polyps also have asthma.
If the polyps are very bulky, the diagnosis may be made during a routine nasal exam. Nasal endoscopy, which involves the placement of a small camera into the nasal passage during a routine office visit, allows ENT doctors to visualize the nasal passages easily; through nasal endoscopy, the diagnosis of nasal polyps is typically straightforward.
Treatment of nasal polyps starts with medications directed at reducing inflammation. Topical nasal steroid sprays and prednisone both reduce polyp size. Unfortunately, standard nasal sprays provide treatment mostly to the nasal cavity at the front of the nose—not deeper in the sinuses where the polyps are–and as a result, this treatment may not be effective. Prednisone, a systemic steroid, has side effects that are unpleasant for most patients. When the medicines do not work well, or the patients cannot tolerate them, ENT surgeons will perform functional endoscopic sinus surgery.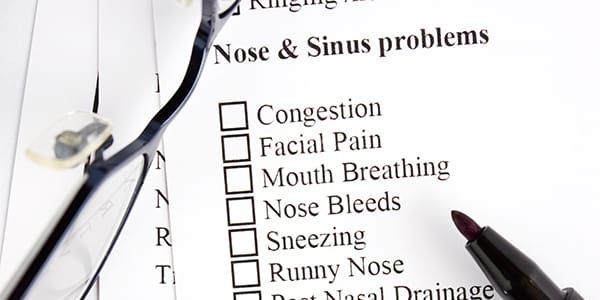 Functional endoscopic sinus surgery often will not be enough. After surgery, most patients with polyps will need additional topical treatments as part of a long-term treatment strategy. Over the past several years, new ways of delivery of those treatments into the nasal cavity have been introduced.
Some patient with nasal polyps will have a relapse—the polyps have returned. For these patients, new topical steroid delivery devices may be a great option. Often these treatments may avoid the need for a return to the operating room.
Lastly, a new class of treatment, known as "biologics," has been introduced. These medicines are aimed to turn off the triggers that cause nasal polyps to form.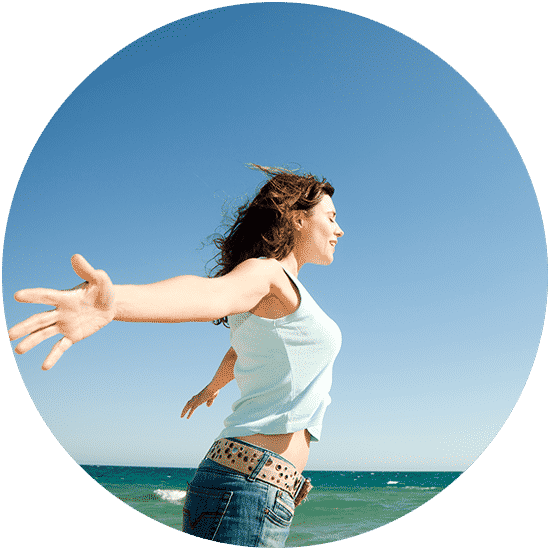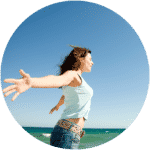 Topical Medical Treatment
Topical medications may also be prescribed through a compounding pharmacy for the treatment of nasal polyps, especially after sinus surgery. The drugs may be delivered to the sinuses via irrigation or nebulization. The concept is to deliver the treatment deep into the sinuses—at the source of the inflammation that creates the nasal polyps.
Recently, a new way to delivery steroids into the sinuses has been introduced. Known as "exhalation delivery system," this device pushes fluticasone (a steroid) high and deep into the sinuses. It has been shown to be effective in reducing polyp size in some patients.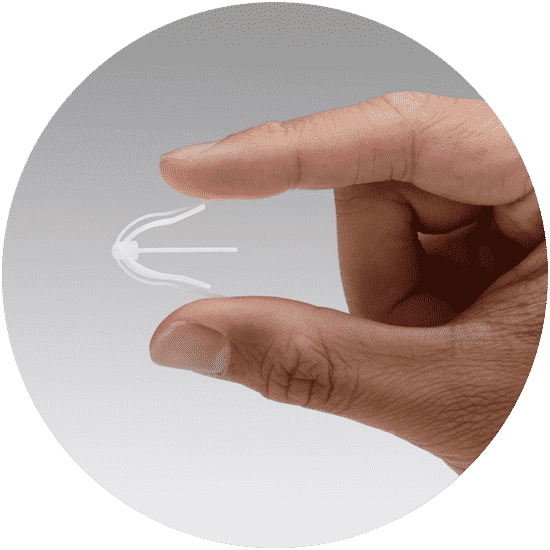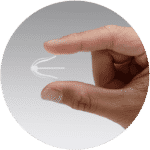 Over the past several years, steroid-releasing implants, which release mometasone (a steroid) as they dissolve, have been used at the end of conventional sinus surgery. These implants have been shown to improve the long-term results. Please click below for more info.
More recently, a steroid-releasing implant designed for in-office (rather than operating room) placement has been introduced. The use of this implant is specifically for recurrent nasal polyps in patients who have already undergone sinus surgery. Besides reducing the need for a trip to the operating room, this option avoids the need for systemic steroids. Click below for more info.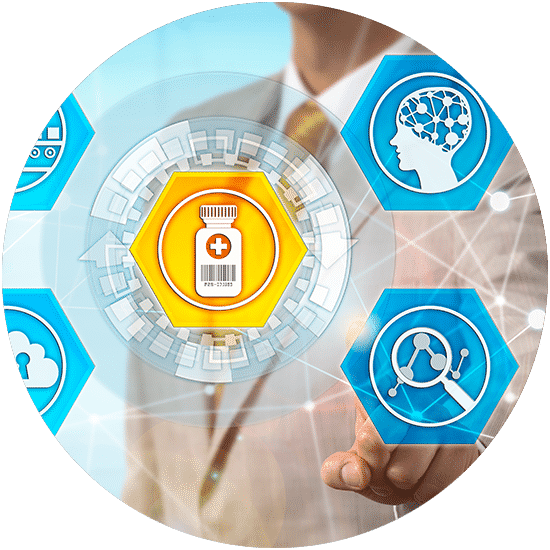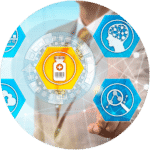 Biologics are a new class of polyp treatments that are currently under clinical investigation. Manufactured in a living system, biologics target specific disease pathways. Several biologics are under clinical investigation for nasal polyps. Some patients who also have asthma may be candidates for this type of treatment for their asthma; because the causes of asthma and polyps are so similar, the biologics therapy offers some treatment of the polyps, too.
At our practice, we can offer biologics therapy to select polyp patients through our research protocols.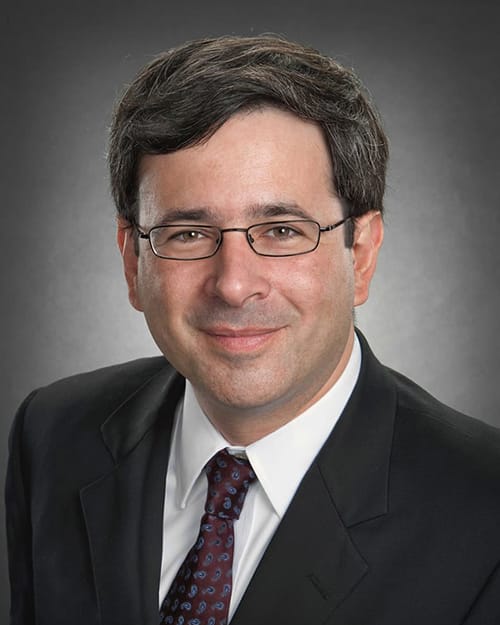 Martin J. Citardi, MD, an internationally recognized rhinologist, currently serves as Professor and Chair of the Department. Dr. Citardi received his doctor of medicine degree from The Johns Hopkins University School of Medicine. He completed his residency training at Yale University and then pursued a rhinology fellowship at the Georgia Rhinology & Sinus Center. Dr. Citardi is certified by the American Board of Otorhinolaryngology, and he is a fellow of the American Academy of Otolaryngology, the American College of Surgeons and the American Rhinologic Society. He has over 75 publications, and he has edited a textbook on computer-aided otorhinolaryngology. Dr. Citardi has served as Director and Information Technology Officer for the American Rhinologic Society. Dr. Citardi's clinical practice focuses upon disorders of the nose and sinuses. His special clinical interests include refractory sinusitis, revision sinus surgery, CSF rhinorrhea, computer-aided surgery (image-guided surgery), and minimally invasive anterior skull base surgery.
6400 Fannin Street, Suite 2700
Houston, TX 77030
(713) 486-5000
Amber Luong, MD, PhD, serves as an Associate Professor and Director of Research in the Department of Otorhinolaryngology. She obtained her MD/PhD at the University of Texas Southwestern Medical Center at Dallas through the NIH-sponsored Medical Scientist Training Program. Dr. Luong completed her residency training at UT Southwestern and rhinology fellowship training at the Cleveland Clinic. She is the recipient of the 2017 Women in Otolaryngology Helen F. Krause, MD Memorial Trailblazer Award and the 2017 Women Faculty Forum Excellence Award. Dr. Luong's clinical interests include allergic fungal rhinosinusitis as well as the medical and surgical management of refractory chronic rhinosinusitis, sinonasal tumors, CSF leak repairs, and endoscopic orbital and dacryocystorhinostomy surgery.
6400 Fannin Street, Suite 2700
Houston, TX 77030
(713) 486-5000
William Yao, MD,is an assistant professor in the Department Otorhinolaryngology-Head and Neck Surgery. A Phi Beta Kappa graduate of the University of California, Los Angeles, Dr. Yao received his medical degree at the University of Colorado Health Science Center School of Medicine, where he was inducted into Alpha Omega Alpha Honor Medical Society in 2008. He completed his residency in otolaryngology-head and neck surgery at Baylor College of Medicine. He subsequently completed a fellowship in rhinology and anterior skull base surgery at Massachusetts Eye and Ear Infirmary/Harvard Medical School. His clinical interests are paranasal sinus diseases, as well as endoscopic sinus, skull base and orbital surgery.
6400 Fannin Street, Suite 2700
Houston, TX 77030
(713) 486-5000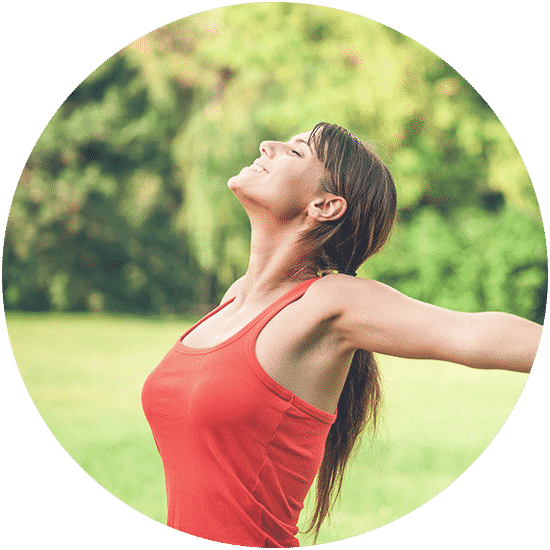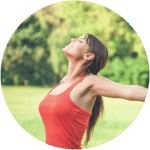 Recent treatment advances have changed the role of functional endoscopic sinus surgery (FESS). Topical steroid delivery—through irrigations, exhalation devices and dissolvable implants—seems to have reduced the need for FESS. Nonetheless, not all patients are candidates for these treatments, or these treatments may not provide the level of relief that patients desire. In these instances, FESS, combined with long-term topical steroid delivery, is a good option.
Today's FESS has improved dramatically over the past decade. Non-absorbable packing (sponges or gauze) that needs to be removed in the office is almost never used. Instead, soft, comfortable, absorbable sponges are placed at the end of surgery. Countless innovations in the tools of FESS have improved the surgery, and patient see quicker recovery times and more rapid healing with great long-term results. Surgical navigation technology, introduced more than 20 year ago, allows surgeons to precisely track instrument positions in ways that are similar to GPS tracking on smart phones; new surgical navigation system offer microsensors and other enhancements that better accuracy even during routine FESS.
For many patients, a targeted revision procedure, which may even be performed in the office, sets the stage for other treatments, including steroid delivery devices, which avoid the need for systemic prednisone.