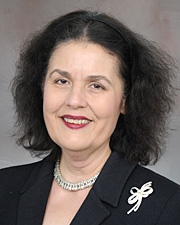 ---
Deborah A. Pearson, PhD

Clinical Interests:

Developmental Neuropsychology, Developmental and Behavioral Disorders in Children, Adolescents and Young Adults, ADHD, Autism Spectrum Disorders (e.g., autism, pervasive developmental disorders, Asperger's), Intellectual Disabilities, Learning Problem
Education/Training
Graduate School
Rice University, 1986
---
Dr. Deborah Pearson is a Professor for the Department of Psychiatry and Behavioral Sciences at McGovern Medical School at The University of Texas Health Science Center at Houston (UTHealth).
Dr. Pearson sees infants, preschool and elementary school children, adolescents with a variety of developmental, medical, and learning/attention issues. She provides assessments of infants, children, and adolescents. Dr. Pearson accepts referrals for developmental, psychological, and neuropsychological testing from a variety of clinics, agencies, schools, and clinicians. Following testing, she provides quality recommendations to the family and to the referral source regarding appropriate follow-up intervention and educational planning.
Dr. Pearson is an active member of the American Psychological Association and International Society for Autism Research. She is a Fellow with the American Psychological Association and has received various teaching awards including the Deans Teaching Excellence Award.
When Dr. Pearson is not caring for her patients she enjoys singing in a choir, playing piano, hiking, whitewater canoeing, and handiwork.