Leaders in
Women's Health
UT Physicians Women's Centers are committed to providing quality women's healthcare in a compassionate and supportive environment.
Leaders in Women's Health​
UT Physicians Women's Centers are committed to providing quality women's healthcare in a compassionate and supportive environment.
A compassionate and supportive environment.
The UT Physicians' women's health team provides top-quality care that is customized to each patient's needs. We treat the full range of women's health needs, from routine gynecological and pregnancy care to highly specialized incontinence services, fibroids, endometriosis, sexual health, and high-risk maternal-fetal medicine.
We work closely with each other and our patients to provide quality women's healthcare in a compassionate and supportive environment.
Obstetrics and Gynecology
EXEMPLARY CARE AT EVERY STAGE
Our practice provides comprehensive women's healthcare and delivers exemplary obstetric and gynecologic care. We provide ongoing support and education to help women understand and manage the changes that occur during their child bearing years.
Education is a part of our mission and is a cornerstone of preventative care. We partner with our patients and provide accurate information so together we are able to offer the most appropriate treatment decisions. Patients are provided with a full spectrum of services at every stage and every age.
COMMITTED TO PROVIDE A HEALTHY PREGNANCY AND DELIVERY
The internationally recognized maternal-fetal medicine specialists at UT Physicians have broad experience in the management and care of women with high-risk pregnancy conditions. We understand and are familiar with the anxiety women with underlying medical conditions face while pregnant. Patients are provided with a full spectrum of prenatal testing, including genetic counseling, diagnostic imaging, and specialized maternal-fetal care. Our team of specialists is committed to providing expecting mothers with a healthy pregnancy and delivery.
COMPREHENSIVE TREATMENT AND CARE
The UT Physicians urogynecology specialists have broad experience in the management and care of women with pelvic floor disorders. From pelvic floor prolapse to urinary incontinence, our team of urogynecologists provides a full spectrum of diagnosis and treatments for various conditions affecting pelvic health.
You can expect access to a team of comprehensive, multidisciplinary urogynecology experts trained in female pelvic health and advanced, minimally invasive treatments.
FOCUSED ON PATIENT CENTERED CARE
UT Physicians gynecologic oncologists offer a range of innovative and specialized treatments for gynecologic cancers. Beginning with a single contact number for appointments and information – 713-486-1170 – the team's focus on patient-centered care allows every woman to feel at ease and confident that their situation is a priority.
The team includes board-certified gynecologic oncologists, nurse practitioners, a dedicated patient navigator, a certified genetic counselor who specializes in cancer genetics, clinical nutrition specialists, and a doctorate-level pharmacist. Services also include comprehensive on-site laboratory and radiological facilities.
GAIN A BETTER UNDERSTANDING
Genetic counselors are health professionals who work as members of a health care team, providing information and support to individuals who may be considering genetic screening or testing, or may be at an increased risk for certain genetic conditions based on personal or family health histories.
For example, a prenatal genetic counselor can help any woman going through pregnancy understand her testing options. A brief discussion with a genetic counselor can give people the knowledge they need to make the best testing and screening choices for themselves. Genetic counselors also provide support to families throughout this process.
6410 Fannin Street, Suite 360
Houston, TX 77030
915 Gessner, Suite 400
Houston, TX 77024
11914 Astoria Boulevard, Suite 510
Houston, TX 77089
6400 Fannin Street, Suite 2900
Houston, TX 77030
Explore the UT Physicians Women's Centers wide array of articles, videos and other resources.
Labor of love: Midwives join UT Physicians
Certified nurse midwives offer both emotional and medical support for patients during their pregnancy journey and beyond.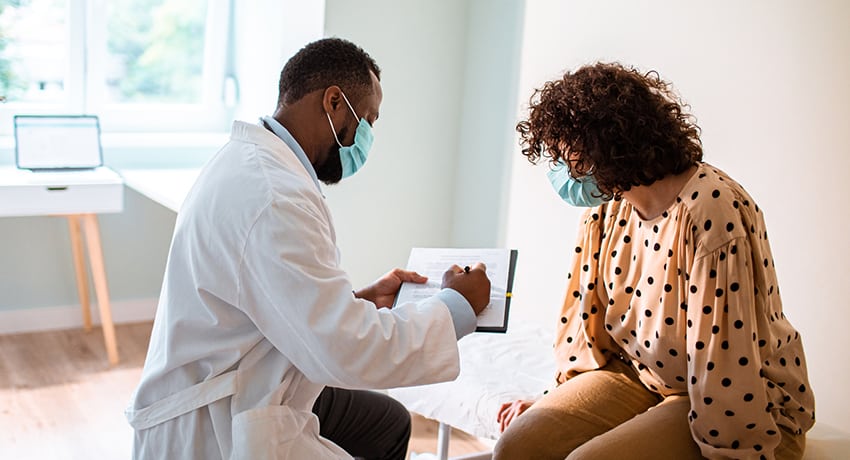 What to expect during a well-woman exam
An annual visit with your OB-GYN doctor is an important key to preventive care.
The pain of endometriosis
An OB-GYN tells girls and women what they need to know about this gynecological disorder so they can receive proper diagnosis and treatment.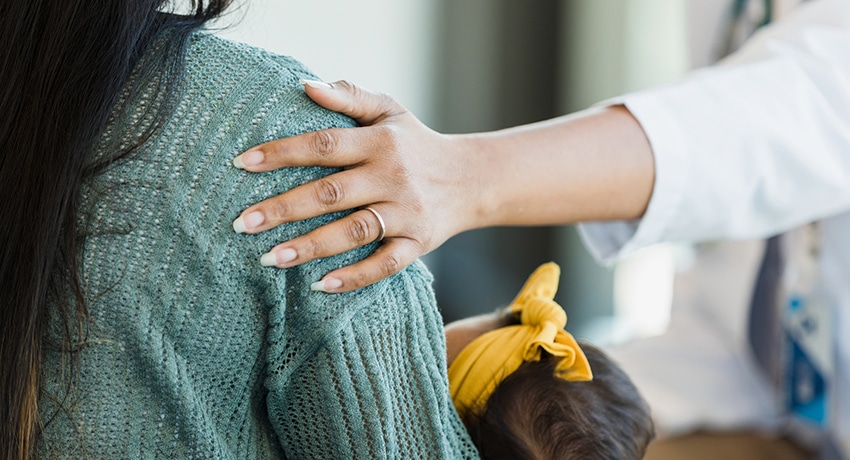 Bringing HOPE to moms in need
Assistance program supports mothers at risk for postpartum depression.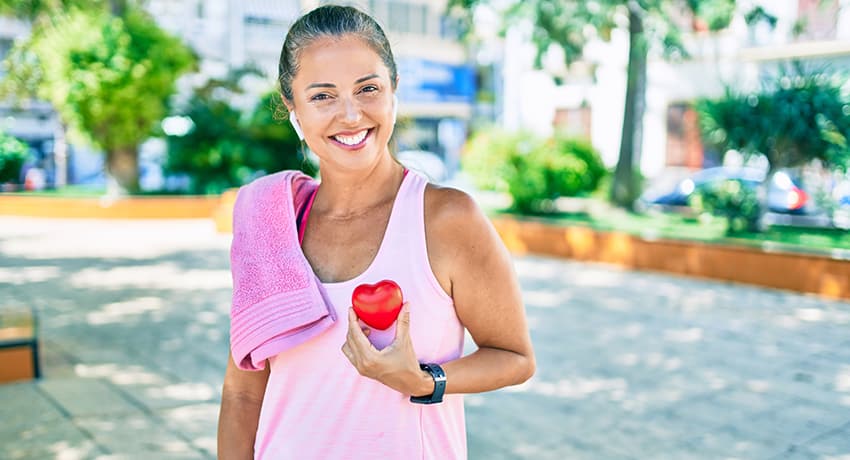 A UT Physicians cardiologist explains the risk factors for women and how to prevent heart disease.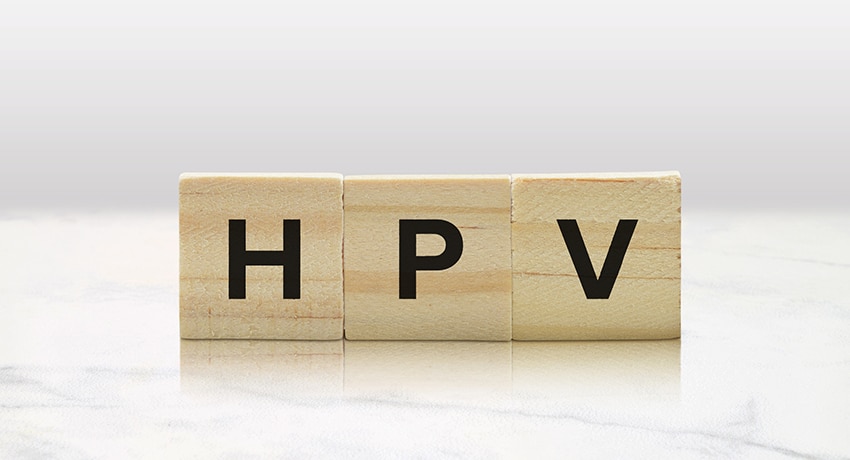 Prevent cancer with the HPV vaccine
Adolescents, teens, and younger adults of both sexes can become vaccinated against HPV.
Chronic back pain kept Hannah from playing sports, but thanks to the problem-solving of Angie Curtis, MD, the teen is back in the game!
Megan Le's battle with uterine fibroids threatened her ability to have children and severely affected her quality of life. Learn more about her journey back to health.
A full-time grandmother receives the life-saving treatment she needs to fight her genetic disease.
Expectant parents fly around the world to seek out care at UT Physicians. How they were helped and the inspiring way they are striving to assist others.
With compassionate care and the help of one UT Physicians clinic, Hamida Azizi, an Afghan refugee, has a new and healthy outlook on life.
A patient remembers her surgeon a year after her emergency heart operation and delivers him heart-shaped cookies.